REVIEWED P2 OPTIONS
for the
Other Options Process
Following are a set of P2 options you may wish to implement. No option is perfect for everyone, but sometimes options that have worked at one facility can work at yours. They might also serve as inspiration.
Reviewed Other Options Options
Following are a list of options that have been reviewed by pollution prevention specialists. These options have worked at other facilities and may work at yours.
Returnable tote containers and drums
Use returnable containers for paints, solvents, chemicals, cleaning agents, and lubricating fluids. You can sell cleaned reusable containers to scrap dealers or drum recycling firms or return to the vendor for refilling.
Scrap metal recycling
Consult Recycle Texas by calling 512-239-3100 to order or visit the Web site at www.recycletexasonline.org for a list of scrap metal dealers that work with Texas companies. The recycler may also take clean empty paint cans and punctured aerosol cans as scrap metal. If the volume of scrap is too small to interest scrap dealers, look to other small manufacturers in the area to see if you can pool your scrap. A recycler may do a pick up for all local companies once a month when the collected volume might be enough to make a pick up profitable.
Minimize container waste
Options for minimizing other container waste include: container recycling, cardboard recovery, returning containers for reuse, and solid waste segregation.
Aerosol cans
Consider replacing aerosol cans with simple pump spray bottles. Purchase the liquid material in bulk. If pressurized systems are required, consider reusable cans that can be pressurized with shop air. If you can't eliminate aerosol cans, empty and depressurize them before recycling them. Once depressurized and emptied, the aerosol cans can be recycled as conventional scrap metal.
Large volume gas compressor speed control
Save up to 25% electrical usage by trimming speed and amperage use of compressor in proportion to gas flow rates.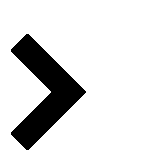 Find Options for other processes