REVIEWED P2 OPTIONS
for the
Oil and Gas - Storage and Transportation Process
Following are a set of P2 options you may wish to implement. No option is perfect for everyone, but sometimes options that have worked at one facility can work at yours. They might also serve as inspiration.
Reviewed Oil and Gas - Storage and Transportation Options
Following are a list of options that have been reviewed by pollution prevention specialists. These options have worked at other facilities and may work at yours.
Prevent paraffin formation
Install magnetic fluid conditioner to prevent paraffin formation
Use paraffin inhibitor chemicals.
Use hot-oil treatment to dissolve paraffin in well and flow lines.
Minimize water production
Use a closed-loop drilling fluid system.
Drill horizontal wells to minimize water production.
Optimize production rate to minimize the influx of water.
Treat the producing formation with polymers that decrease the permeability of water, while maintaining the permeability of hydrocarbons.
Hydro-test pipelines, equipment, and tanks with produced water.
Minimize sand production
Optimize production rate to minimize sand production.
Reduce scale formation
Use scale inhibitors.
Avoid mixing incompatible produced waters, which results in scale formation.
May contain naturally occurring radioactive materials (NORM).
Manage BS&W/tank bottoms
Identify and reduce the source of solids.
Recycle back through treatment system.
Use cone-bottomed stock tanks and frequently run bottoms through heater-treater.
Manage oil-contaminated soil
Develop procedures to prevent contamination of soils; include preventative maintenance on flow lines and primary and secondary containment under tank battery load-line connections.
Use summary or secondary containment under tanks.
Contain crude-oil spill; pick up and store in labeled container or recycle (if free liquid).
Exchange unused chemicals
Offer to give to or exchange unused chemicals with other facilities in lieu of recycling, treatment, or disposal.
Manage treating chemicals
Control inventory by accurately estimating amounts required, or purchasing smaller quantities only as required.
Use non-hazardous products.
Use a vapor recovery system
Install a vapor recovery system to control volatile air emissions.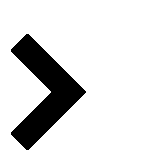 Find Options for other processes