REVIEWED P2 OPTIONS
for the
Electronics Process
Following are a set of P2 options you may wish to implement. No option is perfect for everyone, but sometimes options that have worked at one facility can work at yours. They might also serve as inspiration.
Reviewed Electronics Options
Following are a list of options that have been reviewed by pollution prevention specialists. These options have worked at other facilities and may work at yours.
Standardize Material Types
Utilize fewer types of plastics and parts to make sorting and subsequent recycling easier and cost effective (reduces manufacturing costs).
Use Recycled Content Materials
Develop a way to integrate recycled content materials into products as opposed to relying on virgin materials or purchase recycled content materials from other vendors for use in products.
Use refurbished/reconditioned parts
Implement a reuse system to accept used systems. Some materials can be separated and reused. Materials can be separated more easily if material types have been standardized.
Remanufacture products
Disassemble and remanufacture products to reduce production costs and waste.
Make sorting secondary materials easier
Label materials (like plastic resins) with moldings to make sorting and reclaiming secondary materials easier at the time of disassembly.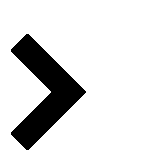 Find Options for other processes