REVIEWED P2 OPTIONS
for the
Chemical - Distribution Process
Following are a set of P2 options you may wish to implement. No option is perfect for everyone, but sometimes options that have worked at one facility can work at yours. They might also serve as inspiration.
Reviewed Chemical - Distribution Options
Following are a list of options that have been reviewed by pollution prevention specialists. These options have worked at other facilities and may work at yours.
Material Handling Training
Emphasize safe material handling practices when moving product from receiving areas, stocking areas, packing areas, and shipping areas to minimize spills. Train employees to identify expiring product or potential damage from handling.
Stock Rotation
Rotate dated material using the First In First Out (FIFO) principle to reduce out-dated material.
Return of Defaced Labels or Dented Containers
Return defaced labeled or dented containers to vendor for rework or repackaging.
Segregation of Waste
Segregate waste streams between RCRA Hazardous, Non-RCRA, and Universal Waste. Manage each waste stream separately.
Reduce Excess Purchasing
Use purchase records and order information to reduce orders that routinely result in generation of discarded off-spec products.
Chemical Exchange Program
Management of wastes from facilities with multiple labs results in a large number of requests for pick-up and disposal of chemicals that are still usable. Coordinate a chemical exchange program based on the concept that one lab's waste is another lab's usable product.
Container Rinsing
Minimize water volume when rinsing shipping containers and try to capture rinsate for re use.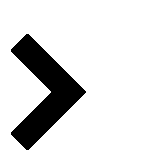 Find Options for other processes