REVIEWED P2 OPTIONS
for the
Coating - Aerosol Can Management Process
Following are a set of P2 options you may wish to implement. No option is perfect for everyone, but sometimes options that have worked at one facility can work at yours. They might also serve as inspiration.
Reviewed Coating - Aerosol Can Management Options
Following are a list of options that have been reviewed by pollution prevention specialists. These options have worked at other facilities and may work at yours.
Pressurized Reusable Container
Instead of buying an aerosol can, purchase a pressurized stainless steel container. These cannisters can hold 2-3 times the product of an over the counter aerosol can. In many cases the can and propellent costs more than the product; a pressurized container allows you to purchase the product in bulk, saving money and eliminating can waste.
Use Pump Spray Bottles
Consider replacing aerosol cans with simple pump spray bottles. Purchase the liquid material in bulk. If pressurized systems are required, consider reusable cans that can be pressurized with shop air. If you can't eliminate aerosol cans, empty and depressurize them before recycling them. Once depressurized and emptied, the aerosol cans can be recycled as conventional scrap metal.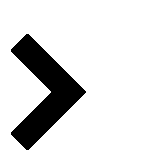 Find Options for other processes